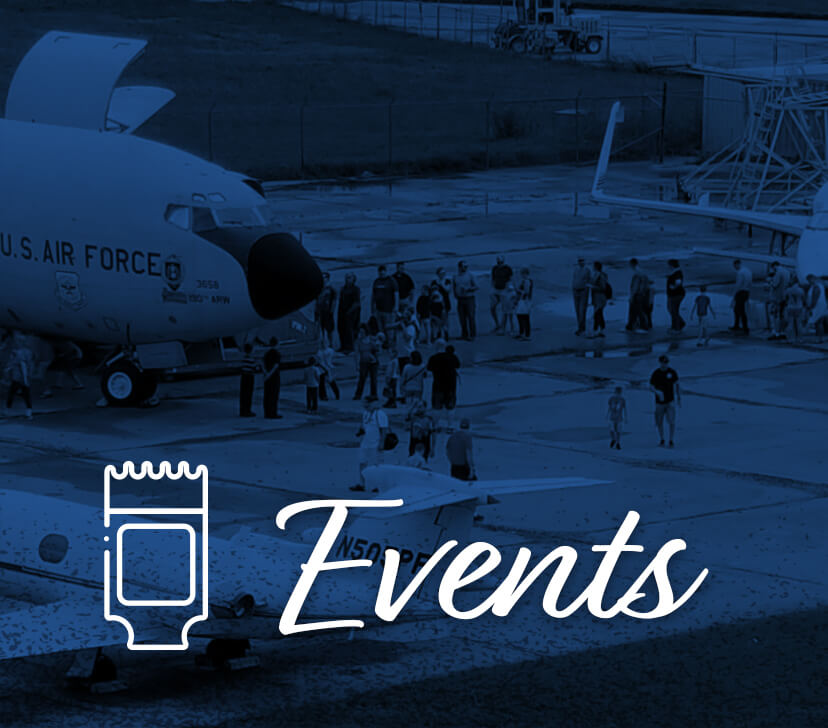 Members Only get in at 9:00 am
General Admission get in at 10:00 am
Event end at 4:00 p.m.
$2 per person OR $5 per carload (ALL ages)
(There will be two lanes, one for Members and Cash and the other for Credit Cards)

Join us for our event of the Fall…
Play on a Plane!
This is your chance to take a walk through some of the planes on the ramp including:
KC-135
Boeing 727 (FedEx)
Boeing 737
Peek through the window into the cockpit of our B-52 D and more!
Activities to include: WSU Tech's Future Maker Lab, Bounce House, Food Trucks, and more to be announced!
*Please note that all of our outdoor exhibits are weather dependent, and are subject to change.
A huge THANK YOU to our sponsors!
Please note the exhibits and event are subject to change in order to best keep our guests safe and follow safety guidelines regarding Covid-19 precautions.
•
(316) 683-9242
3350 South George Washington Blvd. • Wichita, KS 67210
© 2021 Kansas Aviation Museum